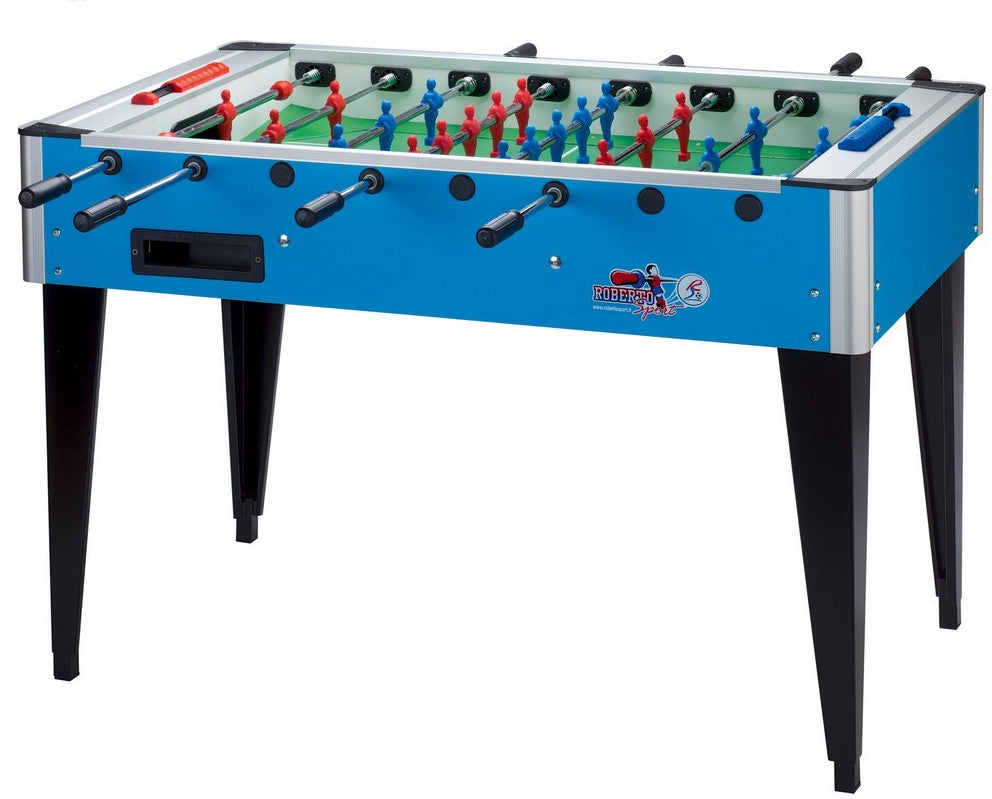 ROBERTO "COLLEGE" Foosball table. BLACK COLOR ONLY
$949.00
FEATURES
The College football table is produced in Italy by Roberto Sport , made ​​with the finest materials, the model with the size and performance of the professional models. Ideal for home, schools or communities. The weight of 55 kg makes it shock resistant and very stable during the game, the stresses of the players are not transmitted to the base and prevents the movement during the game. The metal legs are ​​painted with epoxy powder and have rubber caps for a total grip.
Telescopic rods with a diameter of 18 mm hardened high strength steel, treated with double plating to prevent the formation of rust, just to improve the solidity, elasticity and strength. 
Supplied with 10 balls and 1 can of spray lubricant auctions.
Dimensions:

 Length: 53.15" (135 cm), Width: 43.31" (110 cm), Height: 37.40" (95 cm)


Dimensions Shipping:

 
 Length: 54" (137 cm), Width: 31" (77 cm), Height: 13" (33 cm)




Weight:

 125 Lbs (55kg)